A Pediatric Dentist For Your Whole Family
If you have suffered extensive dental decay, a root canal may be the only way to save your tooth. Dr. Whiteman has the expertise to make your root canal therapy optimally comfortable with reduced discomfort and improved healing times. He can remove all of the decay and restore your tooth with a beautiful, custom-crafted dental crown using advanced on-site technology.
In fact, many patients can undergo a root canal therapy and placement of their dental crown in the same visit!
Read More about Root Canal Therapy
---
Gum disease is an extremely common condition that can lead to receding gums, dental decay, and lost teeth. Dr. Whiteman can provide customized periodontal treatments for patients suffering gum disease. Some patients can benefit from scaling and planing, solutions that involve cleaning between the teeth and gums down to the roots.
Read More about Periodontal Care
---
If you suffer from TMJ or sleep apnea, Dr. Whiteman can supply special dental appliances to relieve your symptoms. Dr. Whiteman is the only dentist in Massachusetts licensed to use advanced Eclipse dental resin. In addition to fabricating TMJ and sleep apnea mouth guards, he can also use this material to create sports guards, flippers, and dentures of outstanding quality.
Learn More About Mouth Guards
---
Dr. Whiteman offers a range of preventive dentistry services for patients of all ages and needs. Routine cleanings and exams are vital in the prevention and early detection of decay and gum disease. We also offer fluoride treatments for children and adults alike to help prevent decay.
Read More about Preventive Dentistry
---
As a parent, you only want the best dental care for your children. Dr. Whiteman understands the needs of young dental patients, and our excellent hygienist has had many years of experience in pediatric dentistry. Our comfortable office is full of amenities that will keep your children comfortable during their treatment, and Dr. Whiteman will thoroughly explain their treatment and provide instruction for good dental hygiene.
Learn More About Family Dentistry
---
Emergencies don't always happen during business hours. For this reason, we offer emergency coverage after hours and on weekends. If we are not available after hours to immediately meet your needs, we have coverage available from reputable area dental professionals.
Read More about Emergency Dental Services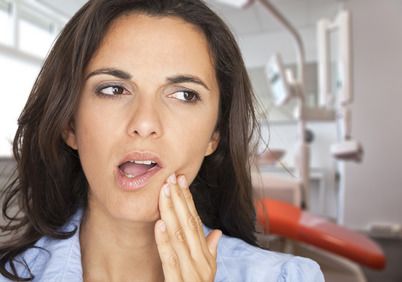 ---
Our caring and knowledgeable staff have the skill set and compassion to provide high-quality treatment to special needs patients. We are proud to offer an ADA Compliant office that is fully equipped with wheelchair access and other amenities convenient to special needs patients.
Learn More About Dental Care for Special Needs Patients
---
A custom oral appliance can help patients with obstructive sleep apnea (OSA) find relief from their symptoms and improve their mood, behavior, and overall health. Dr. Whiteman will use your impressions to create an oral appliance that fits comfortably and addresses your concerns.
Learn More About Sleep Apnea Treatment
---
A temporomandibular joint (TMJ) disorder can cause pain in you jaw and face as well as damage to your teeth. A mouthguard can help prevent you from grinding your teeth and reposition your jaw to realign your bite and reduce pressure on your joints.
Learn More About TMJ Disorder Treatment
---