Recovery After Root Canal Therapy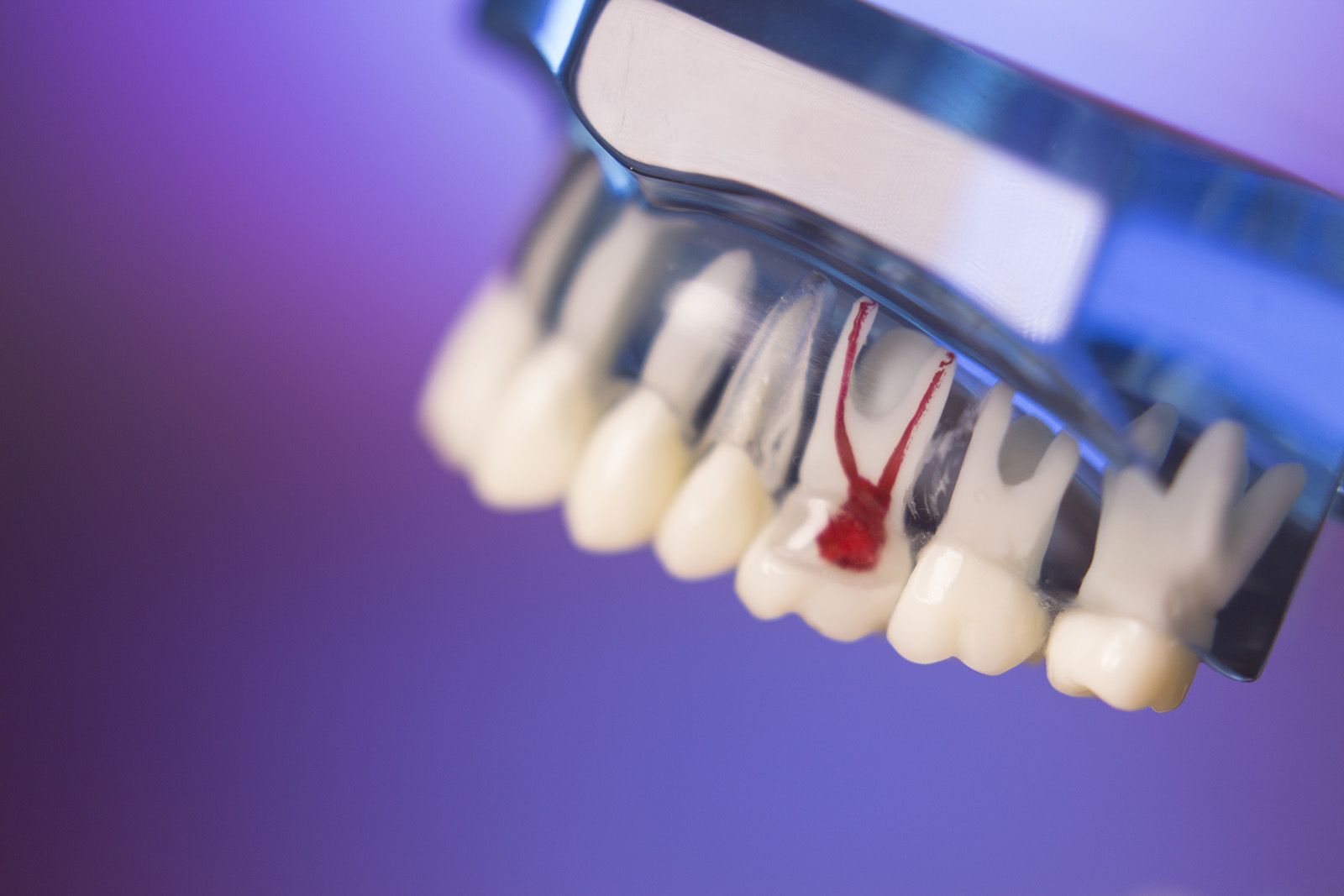 Undergoing root canal therapy (endodontic treatment) to treat an infected tooth can save that tooth from extraction and avoid more serious dental problems. It's a procedure many people have heard of but often have no idea what it actually entails. Brookline, MA dentist Dr. Daniel Whiteman is here to offer some insight.
The team at Whiteman Dental Associates would like to go over the basics of root canal therapy and then focus on the recovery process. This should help patients understand what to expect.
What Happens During Root Canal Therapy?
During a root canal, a dentist drills into an infected tooth. The pulp within the tooth is removed and the pulp chamber is sterilized to kill all of the bacteria within. The chamber is then filled with an inert material and the tooth is capped to restore function and protect the remaining structure in place.
Will I Need to Take Time Off Work or School?
Most people who undergo a root canal are able to return to their job or school the following day. However, each person is different, and they could experience side effects that prevent them from normal routines. During the consultation process, we can discuss if a day or two off may be ideal for your situation.
Is a Root Canal Painful?
Yes, a root canal can be uncomfortable and painful, with the soreness setting in after the treatment is performed. That said, the pain after a root canal is temporary and not as severe as the pain of an untreated tooth infection in the long run.
How Long Does the Pain Last?
The pain from a root canal will last for a few days. Eventually, the pain will subside. Patients should notice improvements in their pain gradually as the recovery process continues. Patients may also notice swelling around the treated tooth, with some potential swelling around the face as well.
Dealing with Pain and Swelling
The pain after a root canal can be minimized thanks to the use of prescription pain killers and over-the-counter pain relievers.
Ice packs/cold compresses can help with the discomfort and swelling. Be sure to keep the ice pack covered with a towel and press it against your face in 10-20 minute intervals (i.e., 10 minutes on, 10 minutes off).
Altering Your Diet
The tooth that was treated will be sore and sensitive as well. It's important that patients each soft foods that do not have crumbs in the first days after their root canal. Avoiding hot and cold temperature food items can also help minimize sensitivity and discomfort.
Always avoid biting or chewing with the treated tooth. This will prevent discomfort and give the tooth the time it needs to heal.
Getting Used to Your Bite
When you get a tooth capped with a crown, it can make your bite feel slightly different. This is normal, and it will take a bit of time to get accustomed to the feel of your bite. After a few weeks, this should no longer be an issue.
Visit Your Dentist for Follow-Up Care
You will have follow-up visits with your dentist to ensure that the root canal went well. Be sure to attend these as scheduled. It can be crucial for the success of the treatment.
What If My Side Effects Do Not Improve?
If your side effects do not improve or wind up worsening, be sure to contact your dentist right away. Having issues examined as soon as possible can be key for avoiding complications.
Learn More About Root Canal Therapy
To learn more about root canal therapy and how it can benefit you and your dental health, be sure to contact an experienced cosmetic and restorative dentist. The team at Whiteman Dental Associates is here to help. You can reach us by phone at (617) 731-4746.
Related to This